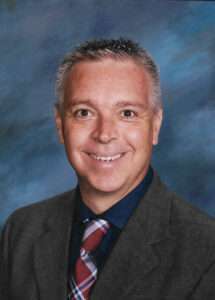 Born in Brazil, Gawriljuk was trained by his father, Ruslan Gawriljuk and The Royal Academy of Dancing, where he graduated in 1986. From 1988 through 1990, Gawriljuk attended the School of American Ballet in New York.
 Throughout his career as a professional dancer, Gawriljuk's performance repertoire included the classics, most of the Balanchine repertory, and contemporary works by today's leading choreographers with many noted ballet companies around the world. As a professional dancer, Gawriljuk danced for 20 years with several dance companies around the world, Ballet Du Nord in France, Basel Ballet in Switzerland as a Soloist, as a Principal Dancer at the Miami City Ballet, Pittsburgh Ballet Theatre, Maximum Dance Company (where he also worked as a Ballet Master), and Ballet Florida where he retired from his dancing career.
From 2009 to 2014 he joined the dance faculty at UNCSA teaching, supervising and co-directing the school's productions and summer programs.
    In September 2014 he became the co-Director of the School of Ballet Arts and the Arts Dance Generation, and also was invited to teach company class at The Royal New Zealand Ballet under the Artistic Direction of Ethan Stiefel.
   Most recently, he joined the dance faculty of Florida Atlantic University in Boca Raton, the Smith Family Conservatory of Arts at The Kings Academy, the Preparatory Program for dance at the Palm Beach Atlantic University and the Ballet Palm Beach as a company teacher.