The Jimmy Gamonet de los Heros Trust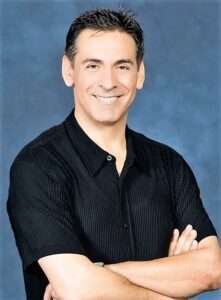 Jimmy Gamonet De Los Heros Trust, established in 2022, with the mission of preserving and protecting Gamonet's creative works, is the center from which the business operations relating to the licensing of Jimmy Gamonet's creative output emanate. At its core, the Trust has the responsibility of disseminating and protecting the integrity and the copyrights of Jimmy Gamonet De Los Heros's work in the present and for the future.
The office of the JGDLH Trust manages the day to day operations of the mission, including other creative input from former dancers and collaborators. The office is responsible for the business of licensing Mr. Gamonet's ballets, protecting the Trust's copyrights and trademarks, and continuing to uphold the artistic standards that Jimmy held strongly.
The Trust also organizes the engagement of repetiteurs to teach classes at schools and companies.
All of Jimmy Gamonet's works have been copyrighted and must be licensed for any use. Our website has been created to provide information about all of the works that are currently available for performance or presentation.
We encourage you to explore the universe of Jimmy Gamonet De Los Heros and to contact us to discuss how the Trust can serve you.